Products You Will Need:
10 ft. x 13 ft. Pond Liners (2x)
Seaming Tape
2000 GPH Waterfall Pump
1 in. ID Corrugated Tubing
Pond and Landscape LED Lights
Waterfall Foam Sealant
Chlorine Remover Plus

Tools You Will Need:
Rope or string
Shovel
Level

Decorative Items You Will Need:
Decorative Rock
Cinder Blocks
Slate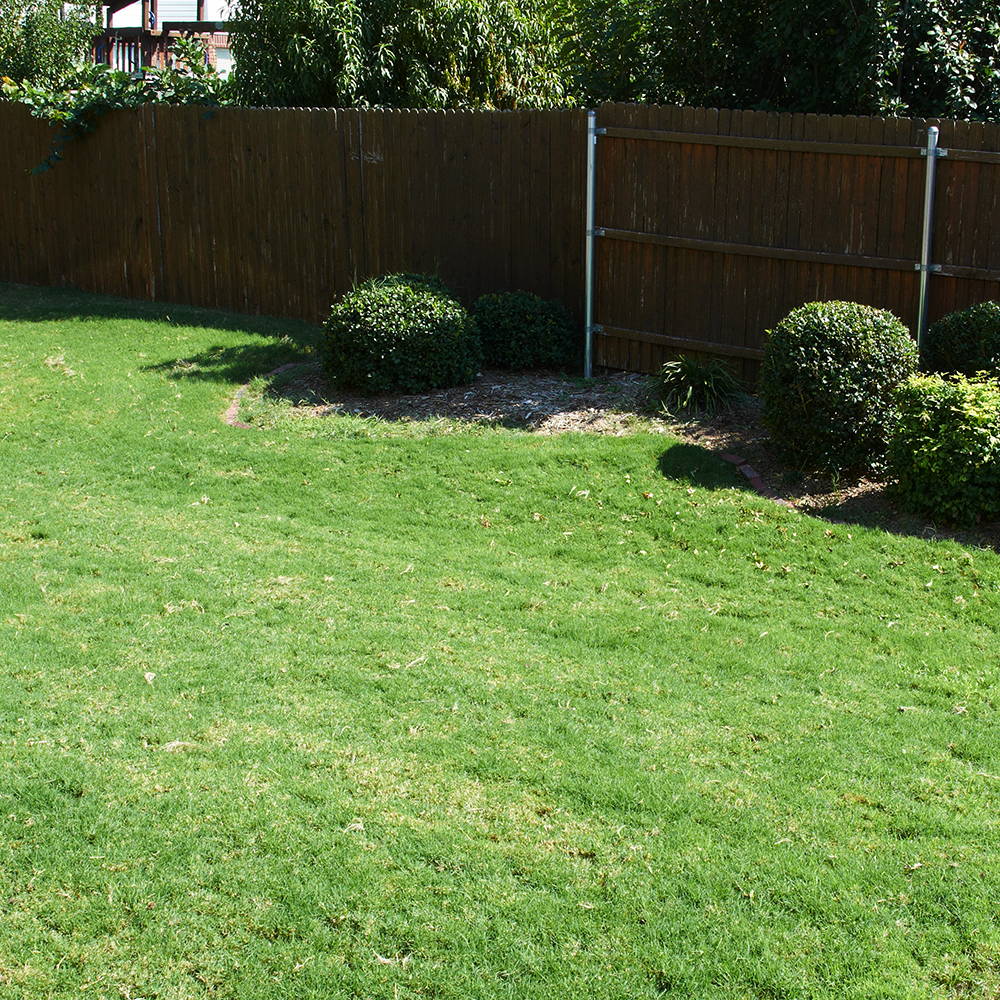 Mark the desired location of the pond. Mark the area for the waterfall.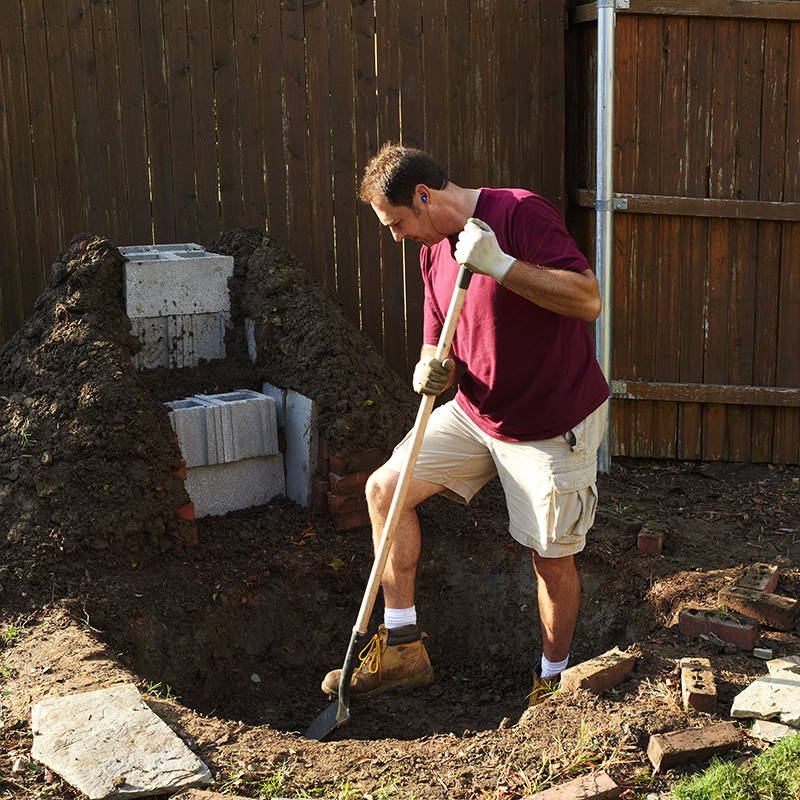 Dig the hole for the pond. Leave a mound of dirt along the perimeter of the pond.

Begin forming the first tier of the waterfall using cinder blocks for stability. Use the dirt from the pond excavation to fill-in and mound-up for a graduated exterior. Be sure to compact and level the dirt.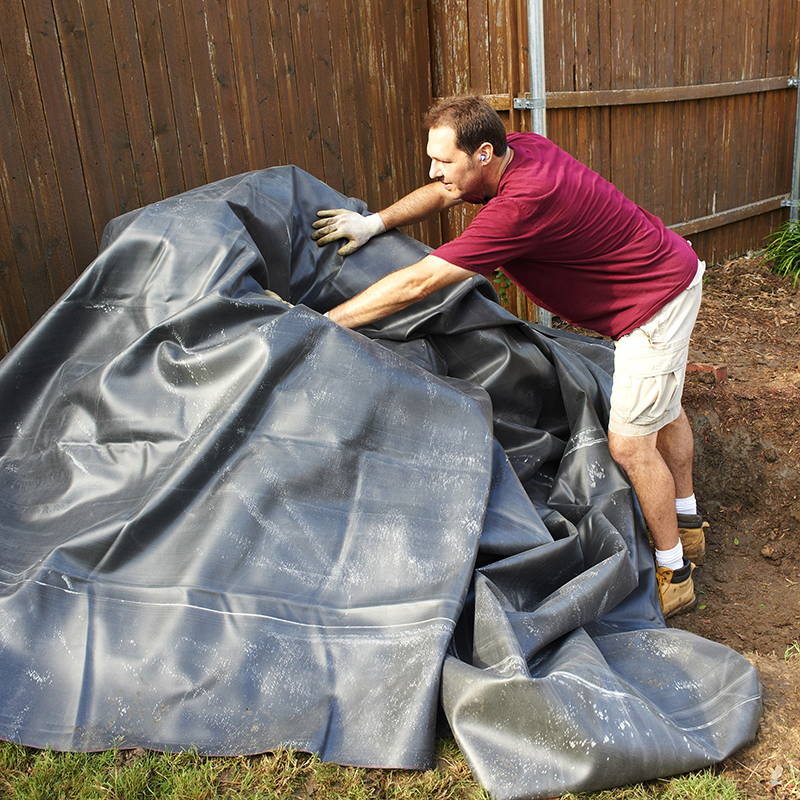 Cover the entire waterfall, surface and sides, with the pond liner; it should extend over the sides of the pond by 10-12 in.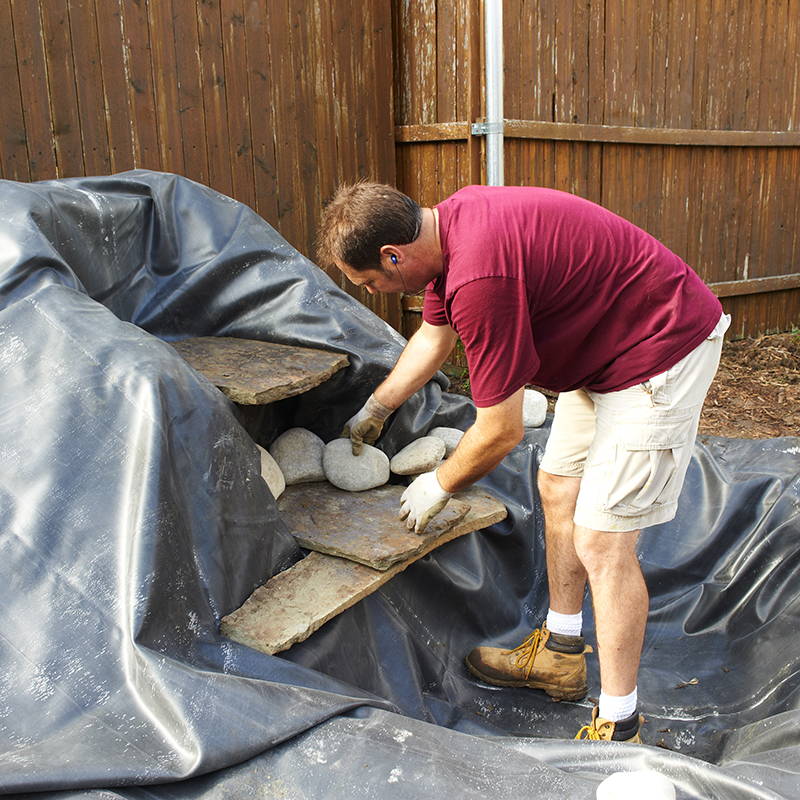 Tuck the liner in all levels of the waterfall and add the flat rock that will serve as ledges. Make sure to level.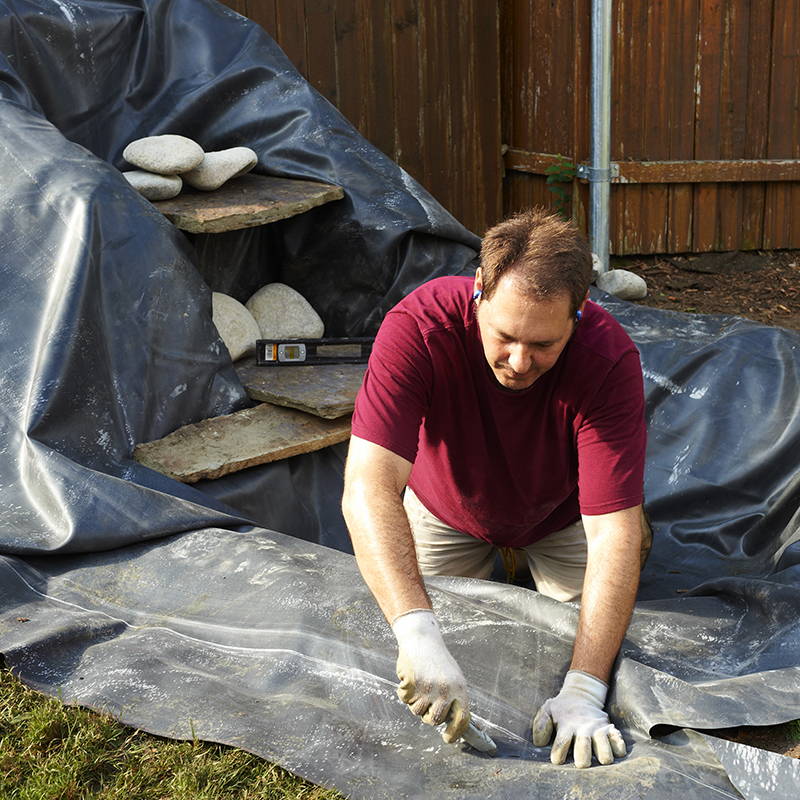 Trim excess liner leaving the 10-12 in. allowance around the perimeter.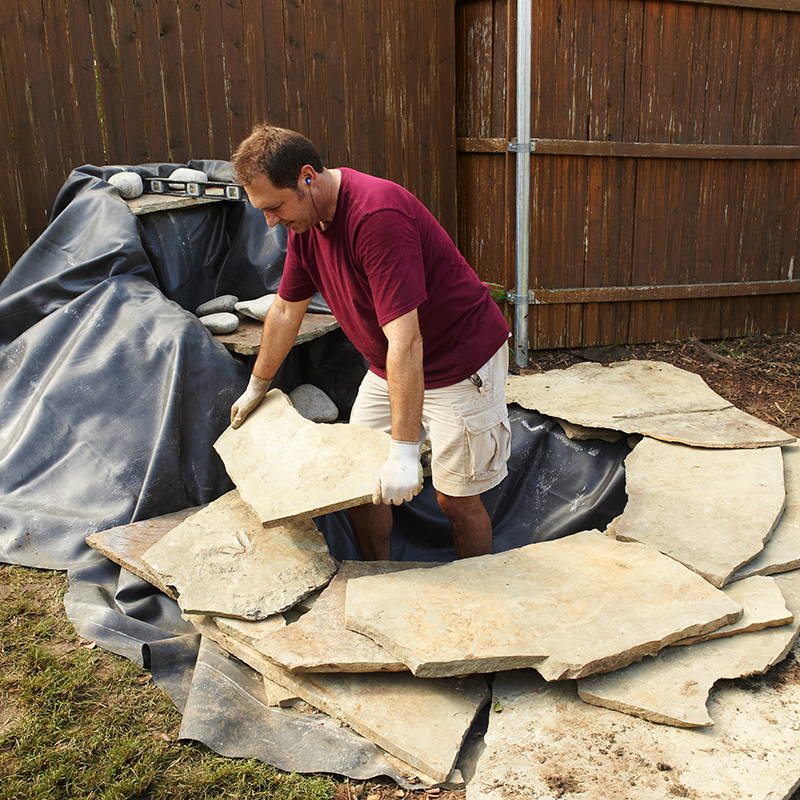 Cover the exterior of the pond with flat stone. Leave a small area on one side void of rock to run power cords and tubing to the outside of the pond. Add smaller rocks to cover the entire bottom of the pond (optional).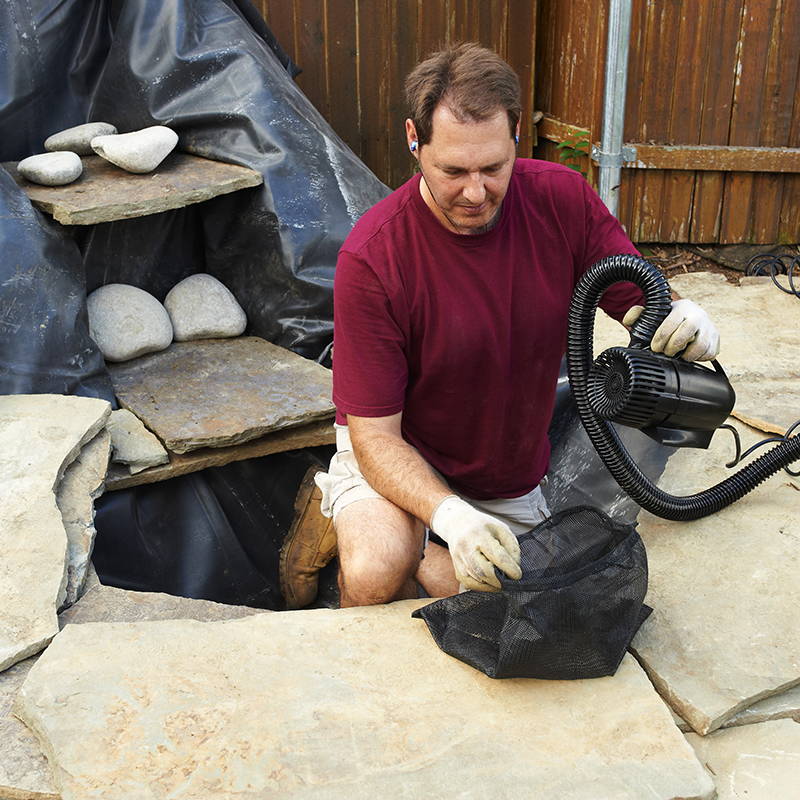 Attach tubing to the outlet of the pump; place the pump into a pump barrier bag to protect it from natural debris.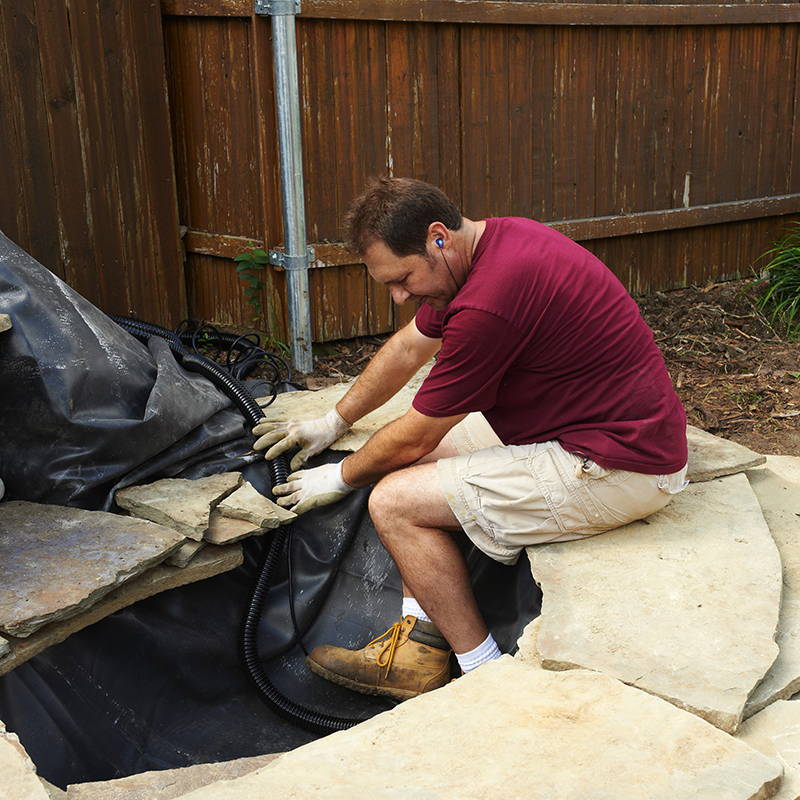 Place the pump in an obscure location at the bottom of the pond and run the cord and tubing to the outside of the pond. Add any lighting to the bottom and/or sides of the pond and run the cord to the outside as well.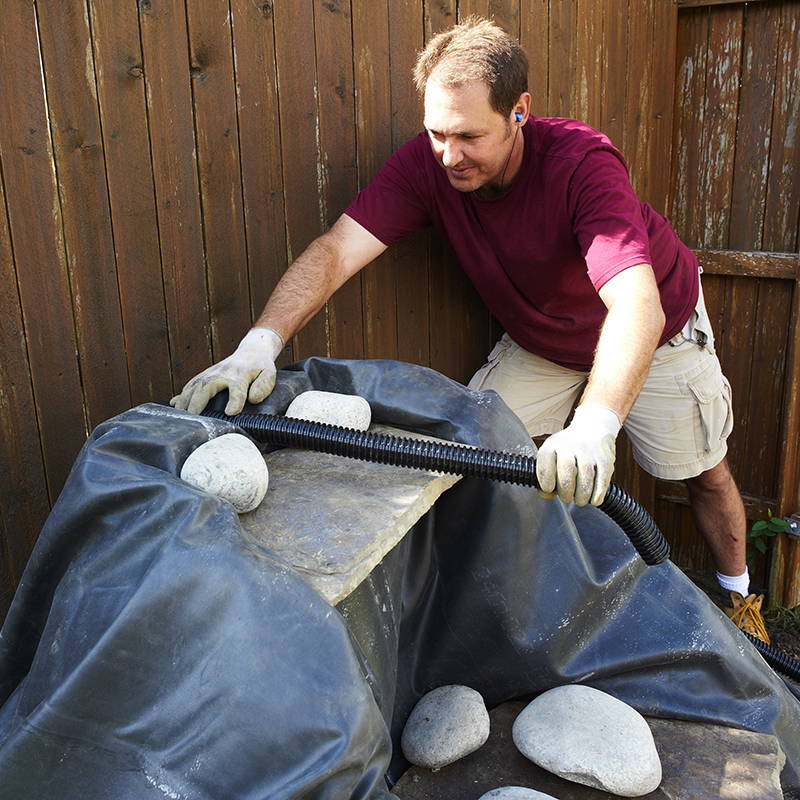 The tubing should be directed to the top of the waterfall. For maximum water flow, reduce the number of bends in the tubing.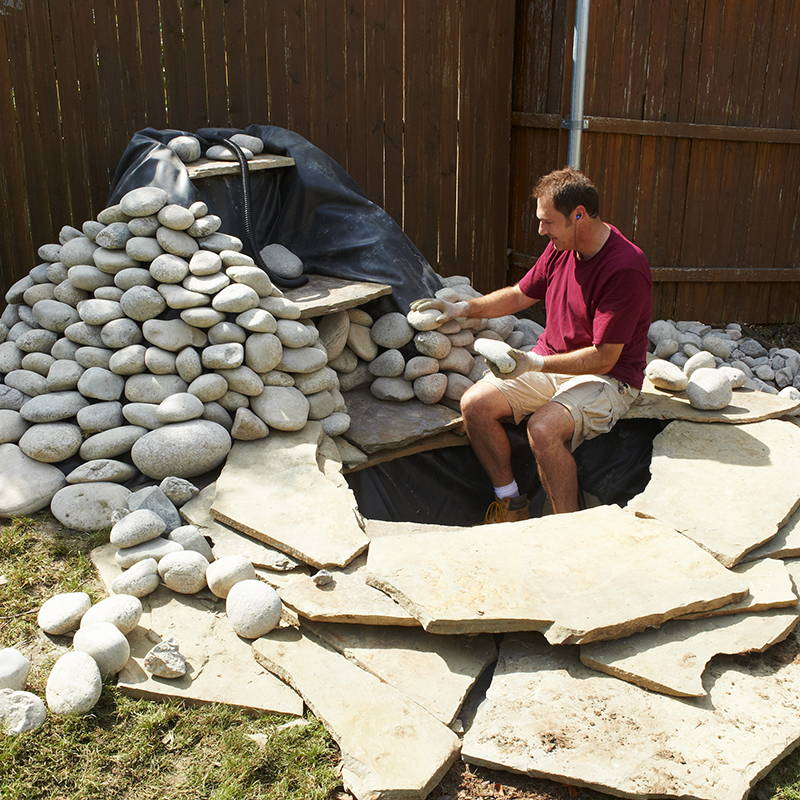 With smooth medium and large stone, cover the waterfall entirely. Add flat stone to the inside walls of the pond.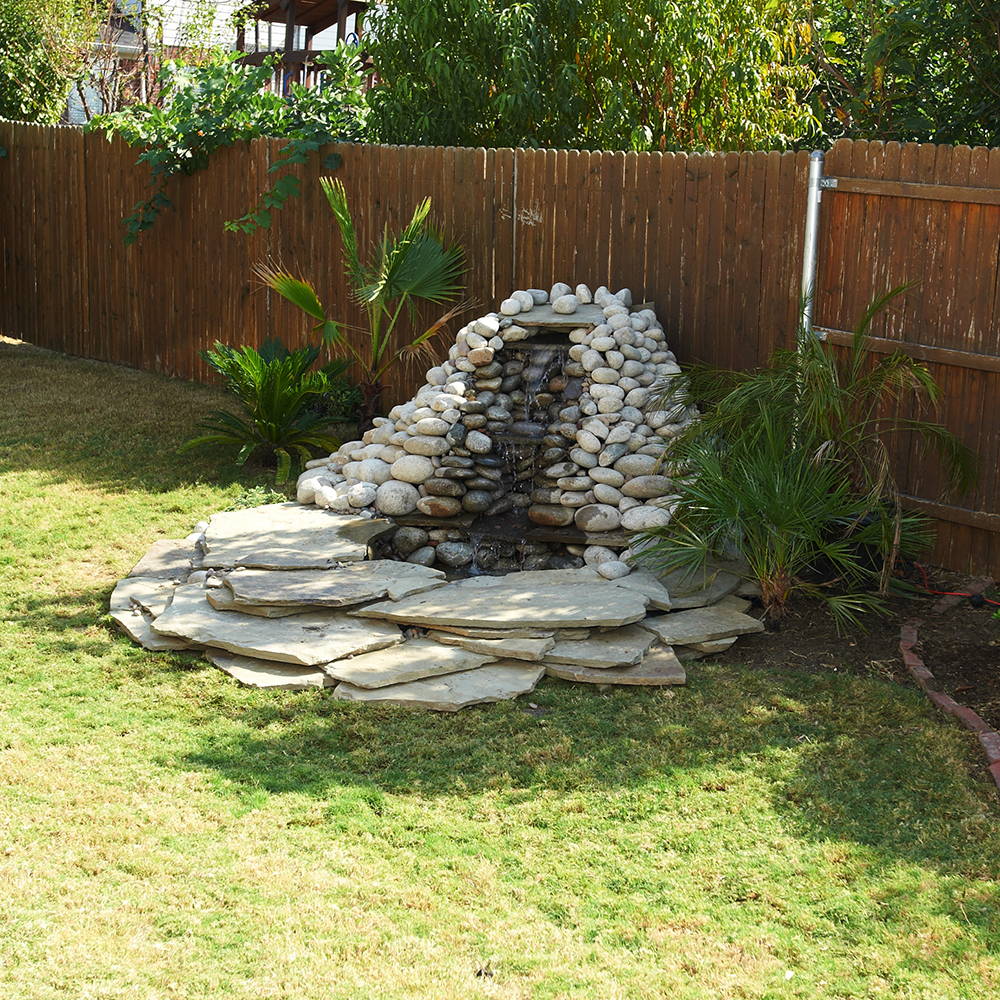 Place large piece of flat stone on top of the waterfall and trim excess tubing. Fill your pond with water, plug in the pump, and enjoy!