---
Pond Liners allow you to create the DIY water garden of your dreams. They promote beneficial bacteria growth, providing just the right foundation for an environmentally balanced habitat. The black EPDM & PVC liners merge with the pond environment to create a more natural look.

• Pre-formed rigid liners are recommended for smaller ponds and first-time pond builders; they are generally easier to install.

• PVC liners are constructed from a 14.5 mil (0.37 mm) puncture-resistant and lightweight, yet durable material. Perfect for any project that requires a non-porous material capable of holding water, like in-ground and above-ground ponds.

• EPDM liners are constructed from a 45 mil (1.1 mm) material that's suitable for rough or rocky terrain.  

Why choose TotalPond PVC liner?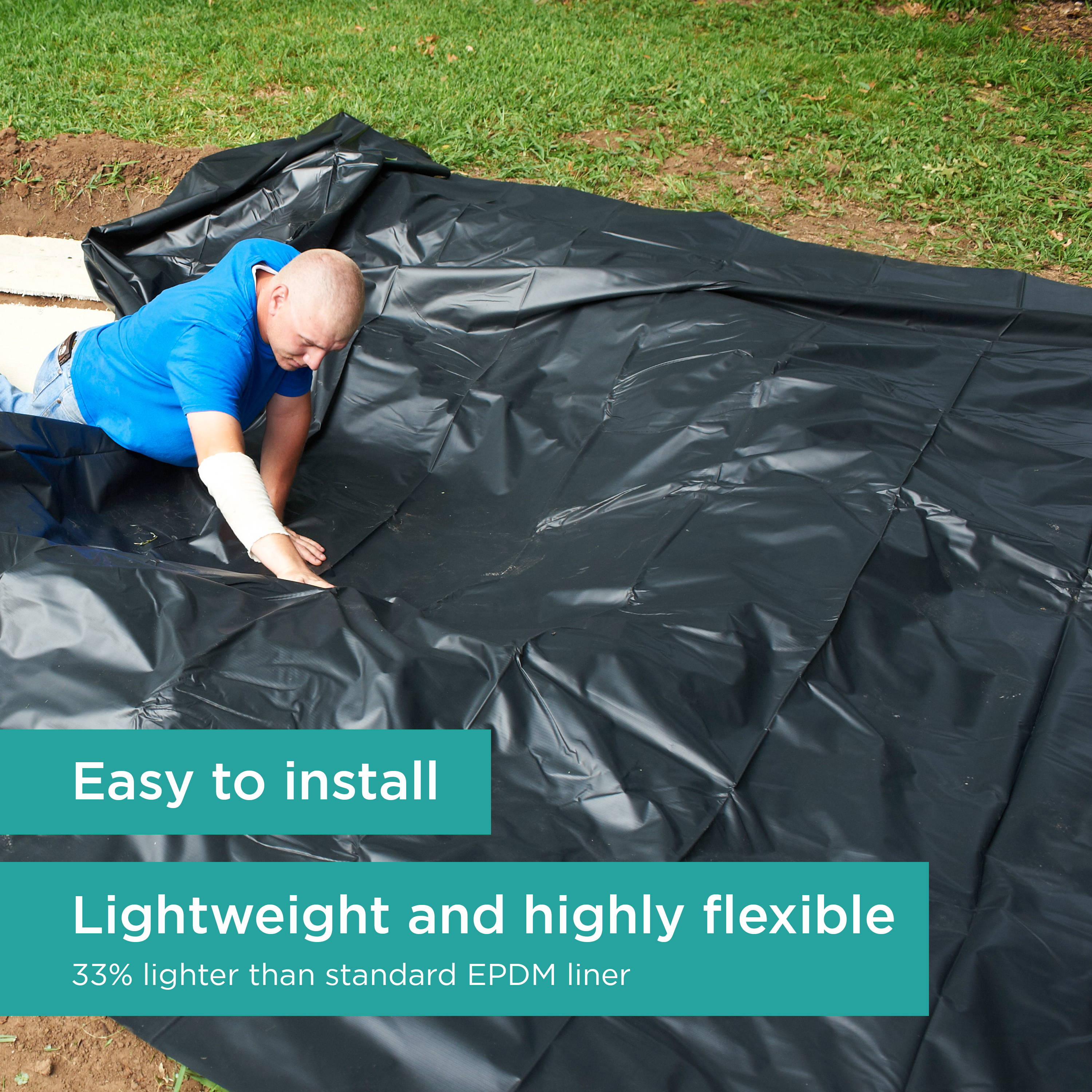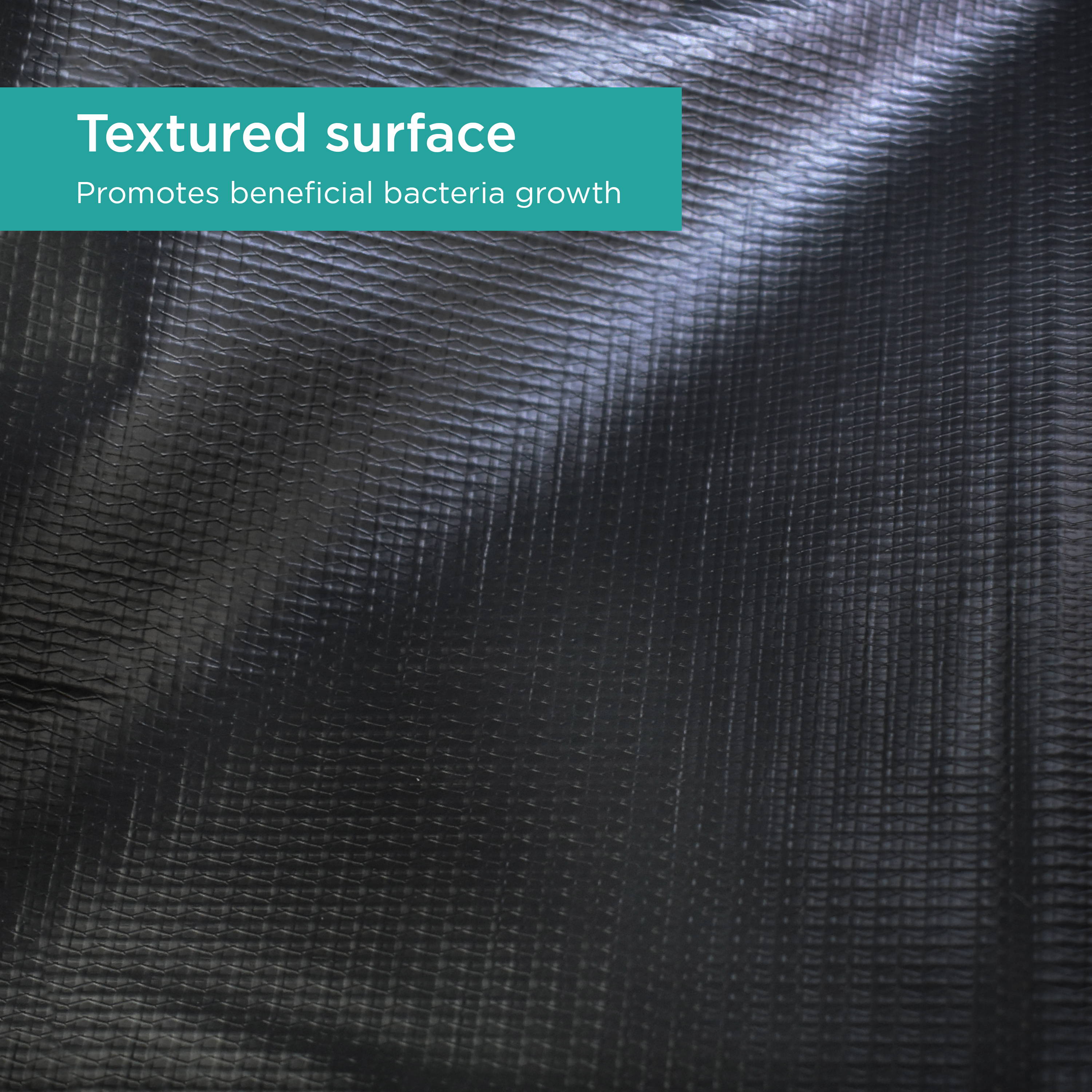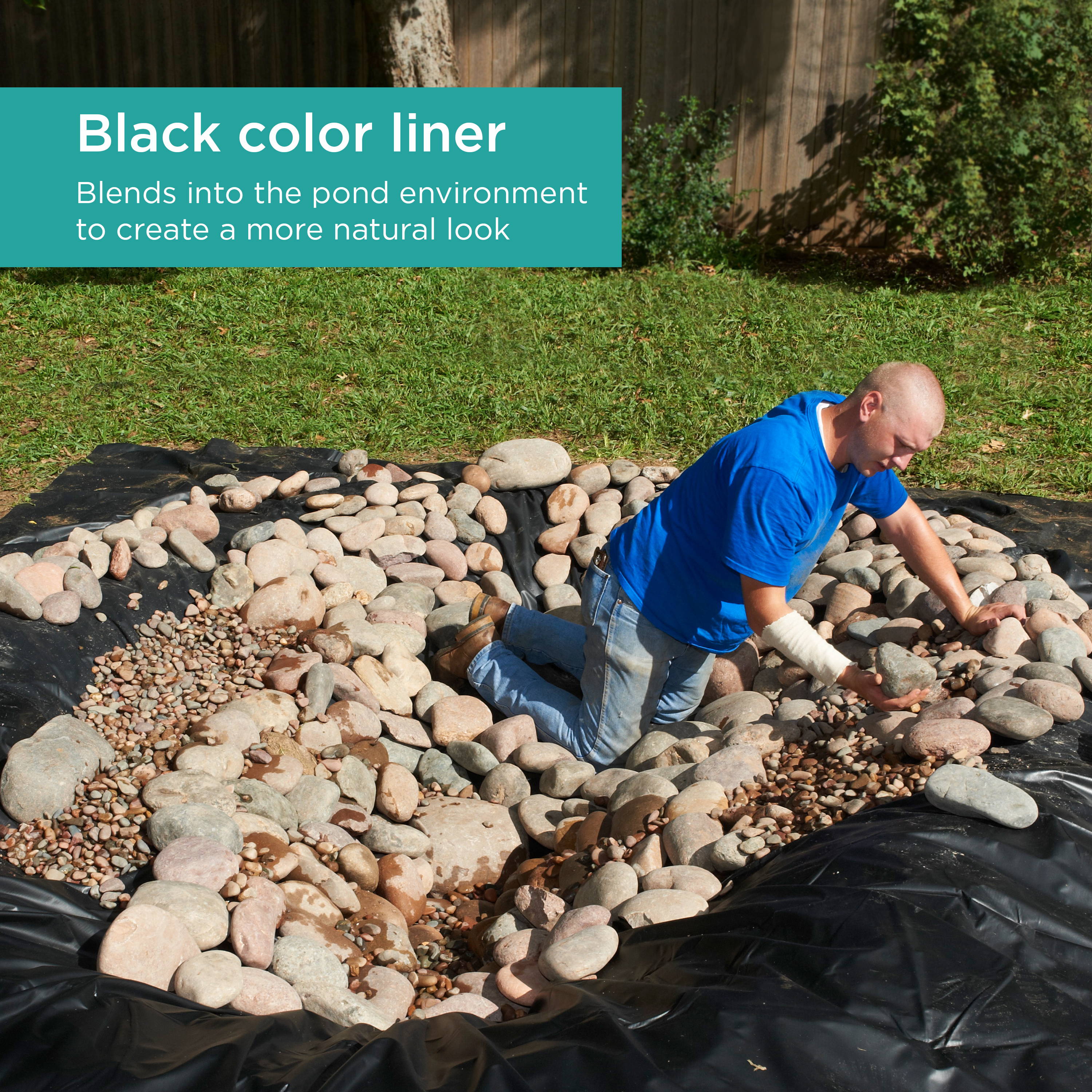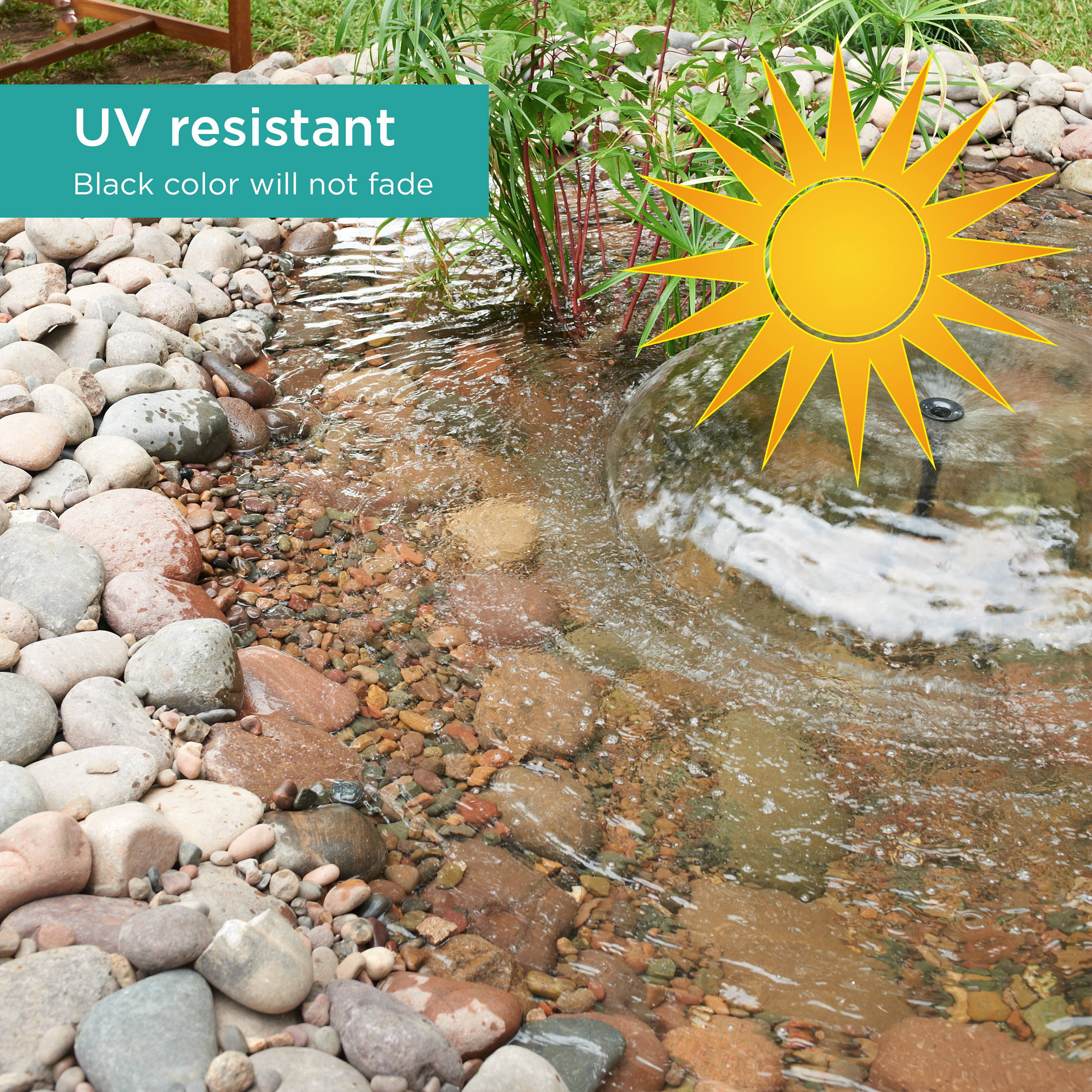 Tips for Choosing the Right Liner

• Liners come in several sizes so you should purchase a liner that is slightly larger than the hole as you can cut it down if necessary. You can also seam together multiple liners to form an even larger liner with seaming tape.

• Keep in mind, we recommend having at least 1 ft. of liner overlap on each side of the pond, disguised and held in place by decorative rock or landscaping. This prevents the liner from slipping due to the weight of the water it's holding.

• Clear away any debris from the pond hole that could potentially puncture the liner. We recommend an underlayment to protect the liner. Sand or old blankets can provide additional protection for the liner. Press the liner into all gaps to ensure a proper fit.

What size liner do you need?

Use this formula (measure in feet) to select the right liner.
Length + (Depth x 2) + (2 ft. overlap) = Liner Length
Width + (Depth x 2) + (2 ft. overlap) = Liner Width

TotalPond Liner Sizing Reference

| | | |
| --- | --- | --- |
| Liner Size | Pond Size | Pond Volume |
| | | |
| | | |
| | | |