Products You Will Need:
70 GPH Fountain Pump

Tools You Will Need:
Drill and 1-1/4 in. x 6 in. Drill Bit
Protective gloves
Safety Eyewear
Epoxy

Decorative Items You Will Need:
Tabletop Fountain of your choosing
Black Polished Pacific Pebble
Plants & Potting Soil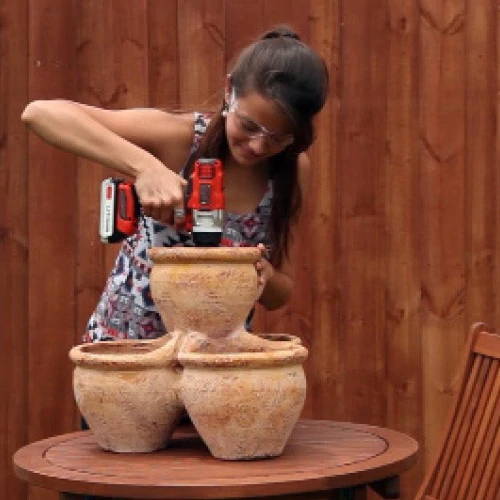 Using the 1-¼ in Drill Bit, drill a hole in the section of the planter you wish to be the water reservoir.

TIP! Always wear safety glasses when operating an electric tool.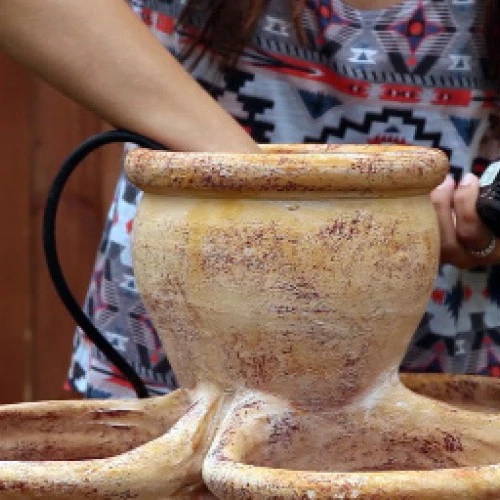 Run the cord for the TotalPond 70 GPH pump through the newly drilled hole in the reservoir.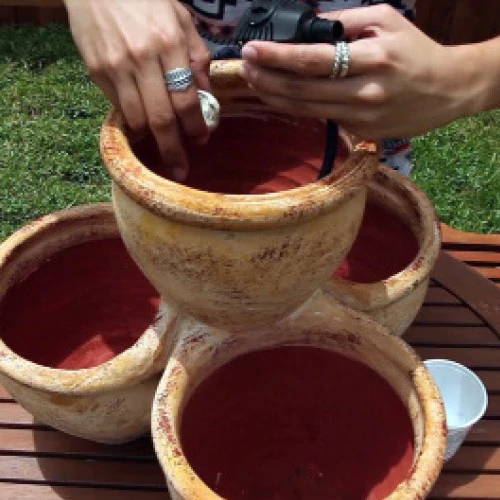 Use plumber epoxy to secure the pump and seal the hole.

TIP! Do not move the cord while the epoxy is setting.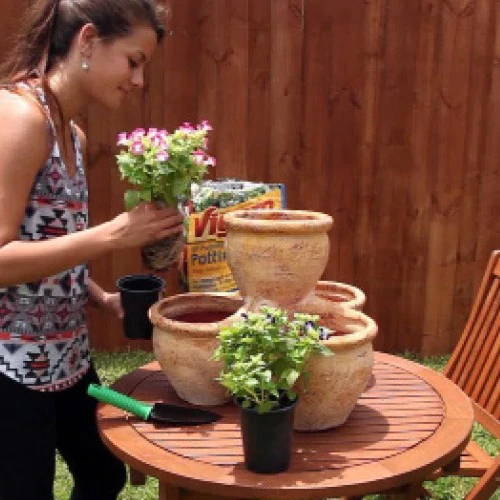 Begin to plant using potting soil and your choice of plants.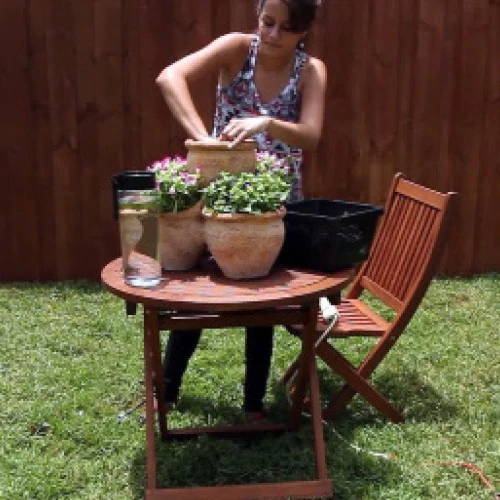 Place the black polished pebbles around the pump in the reservoir.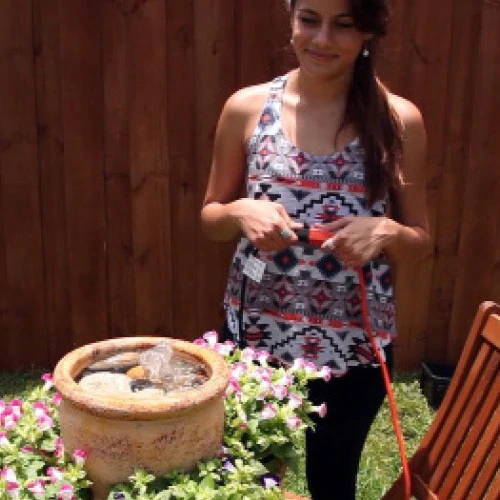 Submerge the pump in water. Also, take this time to give your plants a drink. Plug it in and enjoy!